LLC "Adis-Auto" official dealer center of Mitsubishi and Peugeot
Installation of a waste oil boiler.
Our company carried out the project, the delivery of equipment and installation of heating, ventilation, air conditioning, sewage and water supply systems in the Peugeot and Mitsubishi car dealerships, in the premises of the service station and paint shop.
The heating system consists of two gas furnaces with a capacity of 200 kW each, based on the "Protherm" boilers (Czech Republic). We also made a pipe wiring for the heating system. In the premises of the SRT the heat distribution is provided by the radiators, in the car dealerships with the use of warm floors and 22 fan coils. The fancoils work on heat and cold, getting cold water from the Chiller GEA with a capacity of 86 kW. Also in one of the furnaces a boiler was installed at the "UNICAL" (Italy) with the "Kroll" burner (Germany). Also our company manufactured chimneys made of stainless steel for the boiler on the spent fuel.
In the premises of service stations, car dealerships and paint shops separate ventilation systems operate on the basis of supply and exhaust units with a total recovery of 26,000 m3 / h. Also in the premises a large number of local exhaust systems are used from bathrooms, utility rooms, saunas, etc.
In addition, our company designed and installed a fire water supply system, hot and cold water supply.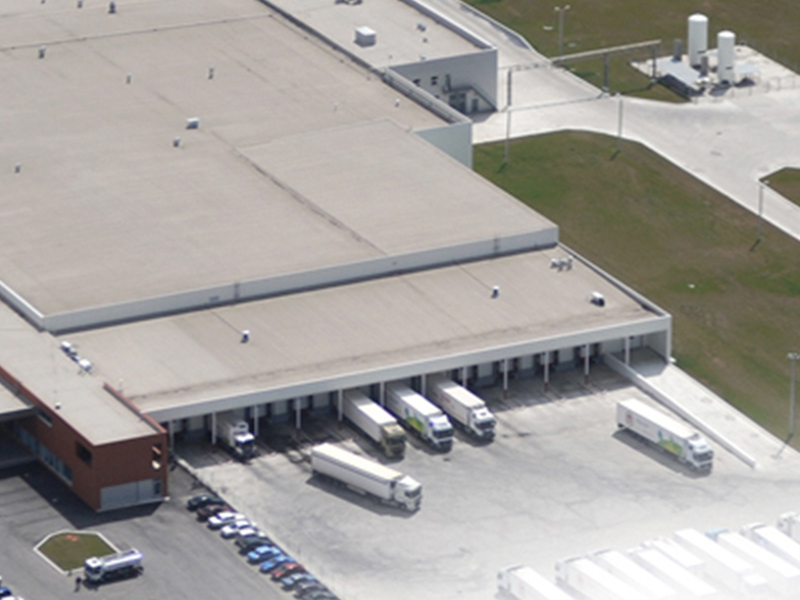 Ventilation, cooling and heating at industrial sites in Ukraine
Open project