BLANDOVENT 400
BLANDOVENT 400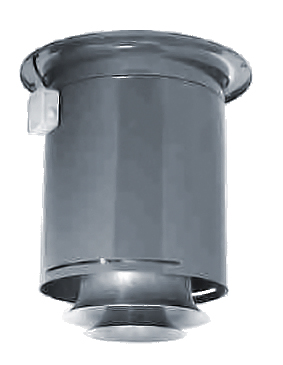 Reduces heating costs
Suitable for rooms with a ceiling height of 4-20 m
Speed control capability
Variable nozzle position 0-180 °
Low noise level
Recommendations for use: To reduce energy costs for heating rooms with high ceilings. Fan Blandovent reduces the cost of heating by reducing the temperature difference in the height of the room (blowing down the warm air from the ceiling).

Design: Blandovent is an axial fan with a low sound power level. The body is made of galvanized sheet steel, the nozzles are made of aluminum.
Motor: For thermal protection of Blandovent electric motors, an external thermal protection device AWE-SK must be used. A thermostat can also be connected to the Blandovent.
Mounting: Blandovent should be installed at a distance of about 0.5 m from the ceiling. The nozzles should be directed in accordance with the location of existing objects in the room.