V-Multi System
V-Multi System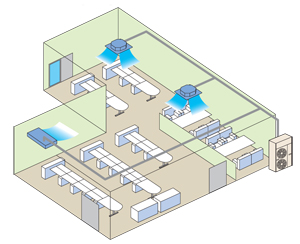 The V-Multi series is used to condition large areas and non-standard rooms. In this system there is a free selection of internal blocks - they can differ both in type and performance. Moreover, one outdoor unit can serve up to four internal units simultaneously.
Double/Triple/Quarter systems
In accordance with the table, you can select internal units (the same models of the same power).