EWAD-CZ
EWAD-CZ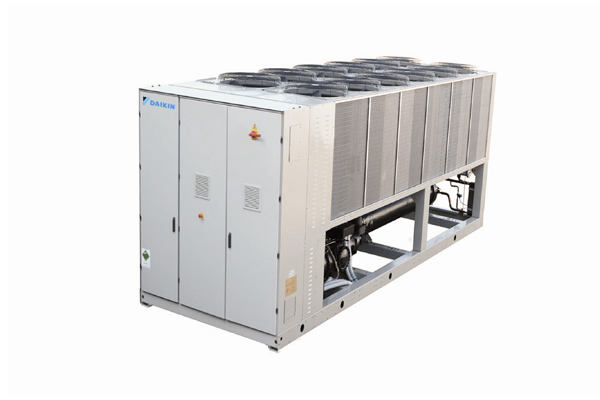 THE HIGHEST LEVEL OF SEASONAL ENERGY EFFICIENCY
In the EWAD-CZ series refrigerators screw compressors with inverter control are used, which provide the highest level of seasonal energy efficiency (ESEER to 5.8) among devices of this class.
Consumption of electricity in accordance with the size of the load allows:
to reduce annual energy consumption and operating costs;
сto minimize the payback period of the water cooling system;
to reduce CO2 emissions.
INVERTER TECHNOLOGY
In the EWAD-CZ series refrigerators, inverter screw compressors are used, which ensure the highest energy efficiency under partial loads (ESEER to 5.8) among machines of this class.
What is ESEER?
ESEER stands for European Seasonal Efficiency Ratio, that is, the "European seasonal energy efficiency". This parameter is used in calculating the energy efficiency of refrigerators and allows you to take into account the change in the load on the system during the year.
WIDE POSSIBILITIES OF APPLICATION
Cooling machines of the new series are ideal for creating a comfortable microclimate and solving other cooling-related tasks that require the use of systems with maximum performance and reliability. Thirteen types of machines with capacities from 635 to 1800 kW can be combined with each other, which makes it possible to effectively maintain large areas.
IMPROVED CONTROL SCHEME
The MicroTech III controller provides convenient parameter settings. One of the main advantages is the ease of pairing with other devices using such protocols as:
LonWorks
BACnet
Ethernet TCP/IP
Modbus
The logical control scheme is designed taking into account the requirements of maximum efficiency, maintaining efficiency in abnormal conditions and storing the operating parameters in memory.
WIDE LIST OF OPTIONS
Daikin EWAD-CZ has a broad list of options, including:
heat recovery function (full / partial) to produce hot water with a temperature of up to + 55 °C,
function of fast restart for systems in which there are unacceptable interruptions in the cooling supply even in the event of a power failure,
Function of fan speed control, which allows to increase ESEER additionally.