Micro Inverter
Micro Inverter
FDC200VS (8.0HP)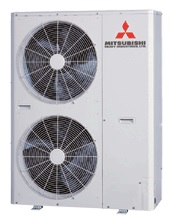 FDC250VS (10.0HP)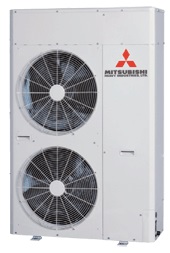 FDC100VN FDC125VN FDC140VN FDC100VS FDC125VS FDC140VS (4.0HP~6.0HP)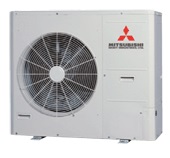 Compressor size is smaller, performance is greater (Micro Inverter 4-6HP)
A new rotary DC compressor is able to develop a rotation speed of up to 120 rpm. The "vector" control of the compressor operation ensures accurate parameter maintenance. In addition, vibration significantly decreased.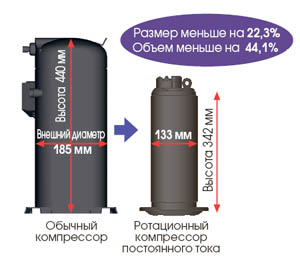 Vector control is the newest technology of inverter control, which increases the productivity of the compressor due to the generation of sinusoidal current.
Reliability
The reliability of the compressor is provided by additional measures for the return of oil, the use of an electronic thermostatic valve, etc.
High Technologies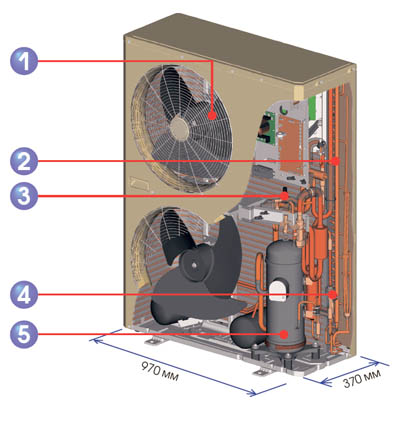 1. DC Motor
2. Optimized heat exchanger
3. Overheating control by low pressure sensor
4. Effective refrigeration cycle
5. New scroll compressor
Inverter Scroll Compressor (8/10HP)
The inverter compressor makes it possible to regulate the air conditioner in a wide range of performance, making it more efficient. The compressor itself became lower by 32%, and by 31.8% less in volume.
Improved heat exchanger
The use of straight ribs improved the flow of air through the heat exchanger. A new special coating protects the edges from frost. Due to the reduction of the heat exchanger, the number of cycles for each performance value has been optimized. A high-speed motor produces a more powerful airflow and makes it possible to operate in a cooling mode at higher temperatures than previously *.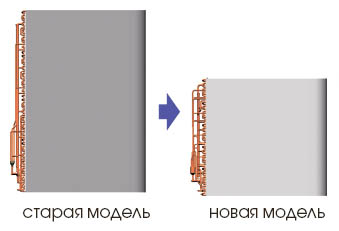 * Maximum value: 43 °C.
DC fan motor
The use of a DC motor has increased the efficiency of the fan by 60%.
Wide working range
Using new developments allowed to expand the range of operating temperatures of the air conditioner. Now the equipment operation is possible at low outside temperatures - up to -20 °C when working on heating and down to -15 °C when working on cooling.