VMR
Valve multiblade rectangular
Classification:
VMR - Valve multiblade rectangular.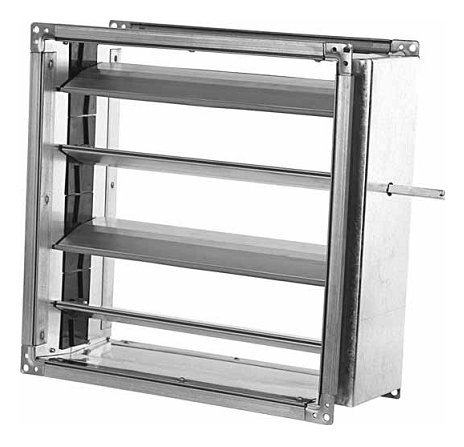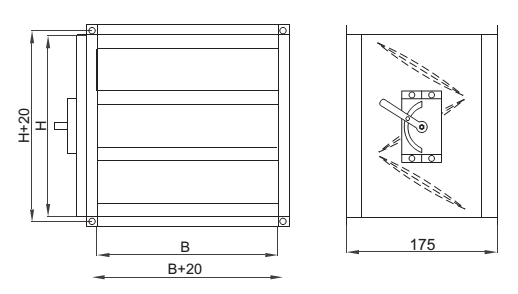 Oppointment
The valve is designed to control the amount of incoming air or to lock the channel.
Characteristics
The maximum working pressure is 800 Pa. The coefficient of resistance in the open position at an air speed of 2 m/s, not more than - 1 Pa. The maximum permissible differential pressure in the closed position is 500 Pa. Air flow in the closed position is not more than 2%. The maximum operating temperature of the valves is + 55 C.
Material
Valve blades are made of aluminum profile, the body is made of sheet galvanized steel, the transmission mechanism is made of polypropylene.
The design of the air valves guarantees high parameters of their tightness, as well as low air resistance in the open position. Each type of air valve can be adapted for manual control and control by an electric drive.
Technical characteristics of round throttling valves of the main sizes