TVR
Rectangular throttle valve
Classification:
TVR - rectangular throttle vaiveй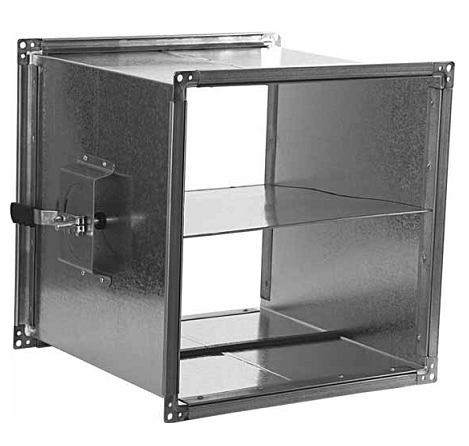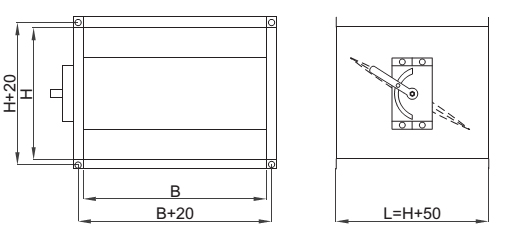 Execution
- with manual drive;
- with a platform for the installation of an electric drive.
Rectangular Throttle (TVR) consists of a body with connecting flanges, a swing gate and an actuator.
Characteristics
The maximum working pressure is 800 Pa. The coefficient of resistance in the open position at an air speed of 2 m/s, not more than - 1 Pa. The maximum permissible differential pressure in the closed position is 500 Pa. The maximum operating temperature of the valves is + 55 ° C.
Material
The body and the swing leaf are made of galvanized sheet steel.
Technical characteristics of rectangular throttle valves of basic sizes