Fans BOX BV
Fans BOX BV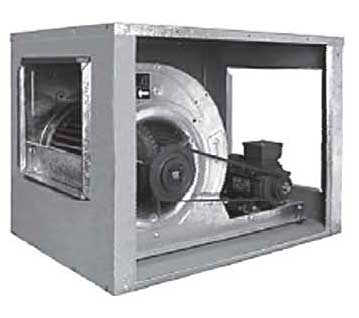 Characteristics
BOX BV fans consist of 10 different sizes from 7/7 to 30/28, equipped with asynchronous three-phase four-pole motors with protection class and insulation class F. Standard voltage - 230/400 V, 50 Hz (three phases) - for engine power in 4,05 kW and 400/690 V, 50 Hz - for higher capacities. Air consumption of this series of fans ranged from 750m3 to 54000m3 / h. The maximum operating temperature is 50 ° C.
Material
The body is made of galvanized steel.
Material
The fan housing of the BV series is made of sheet galvanized steel.
Performance of the BOX BV 7/7 fan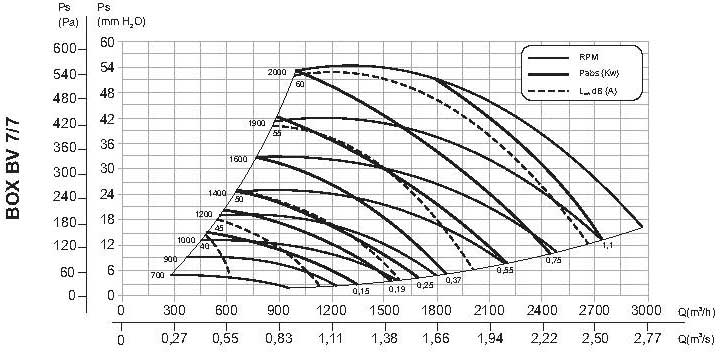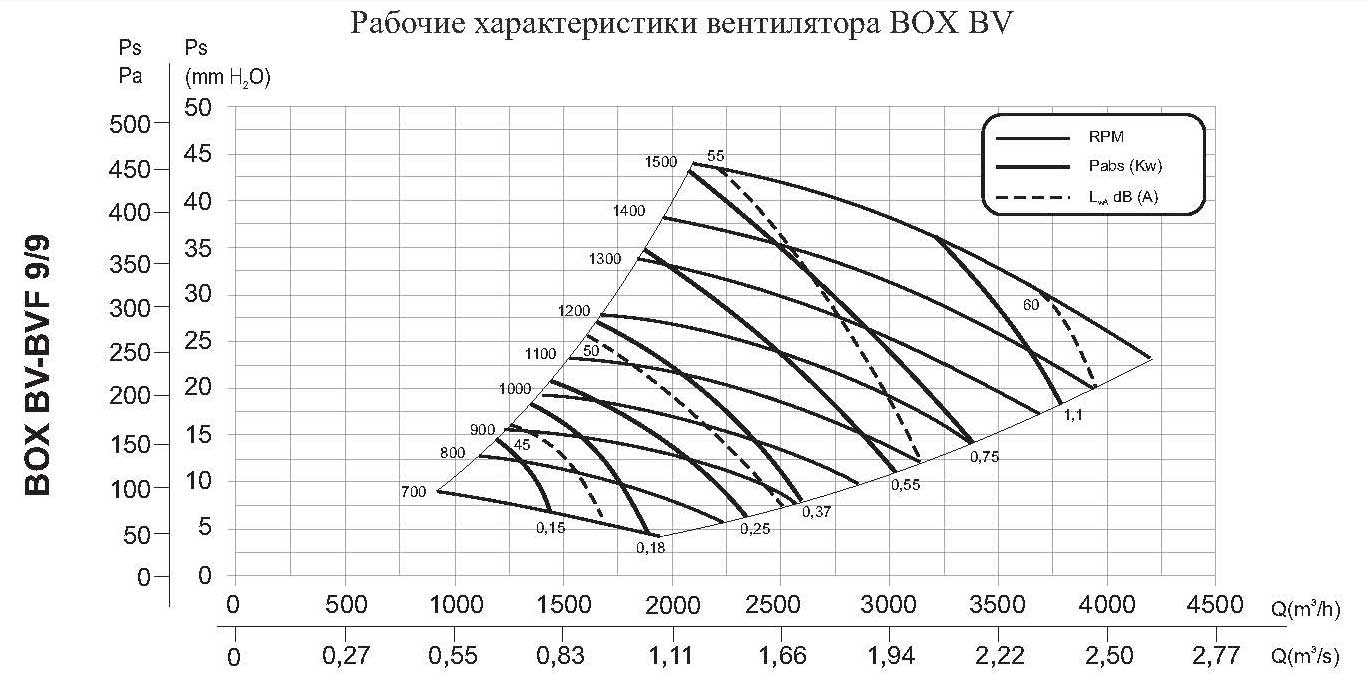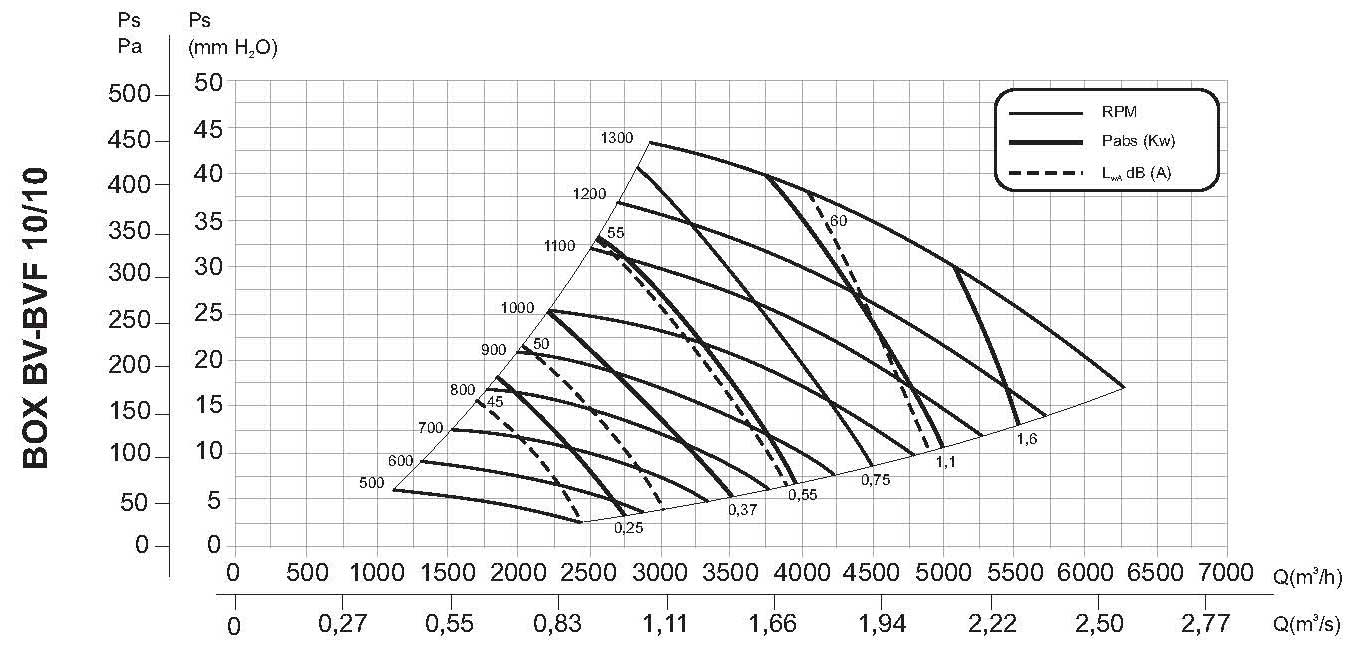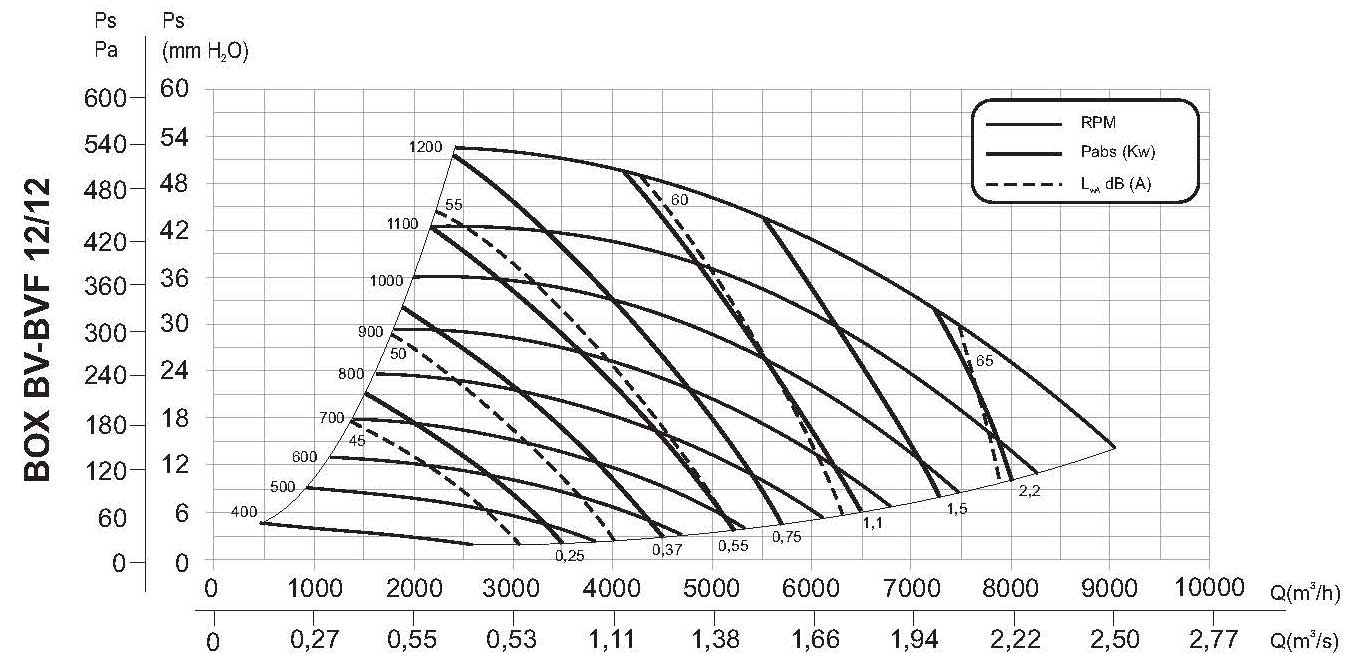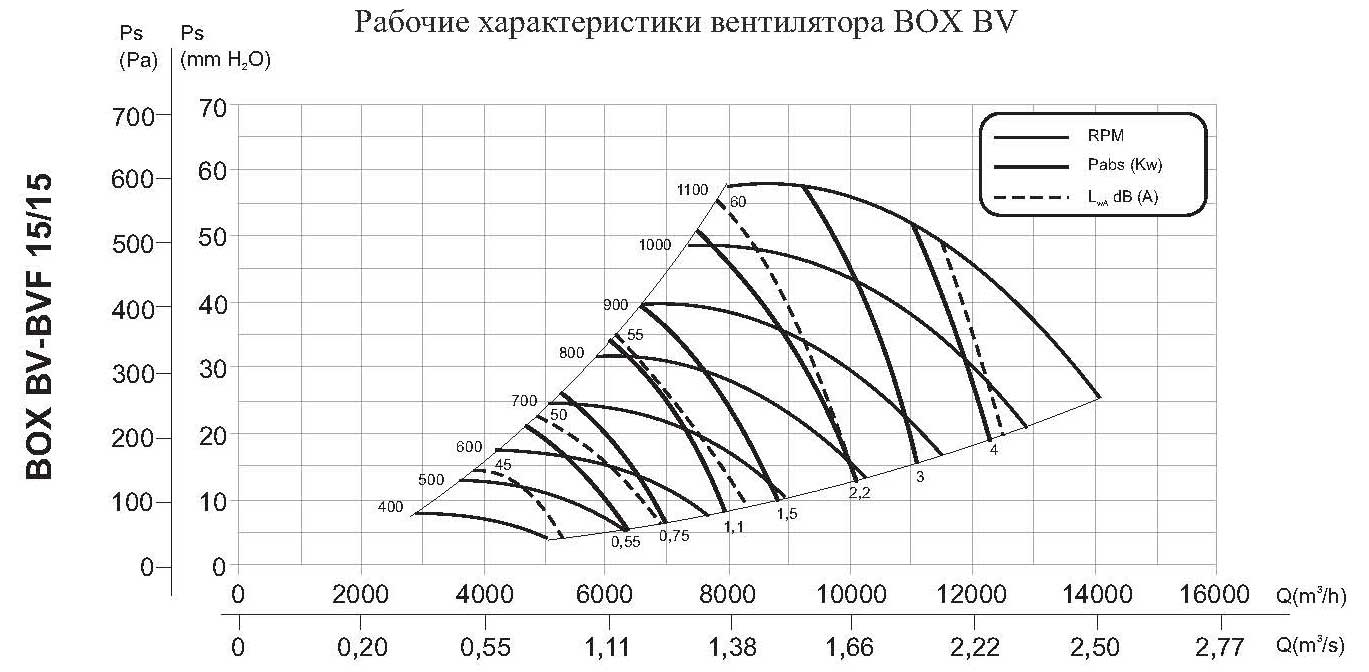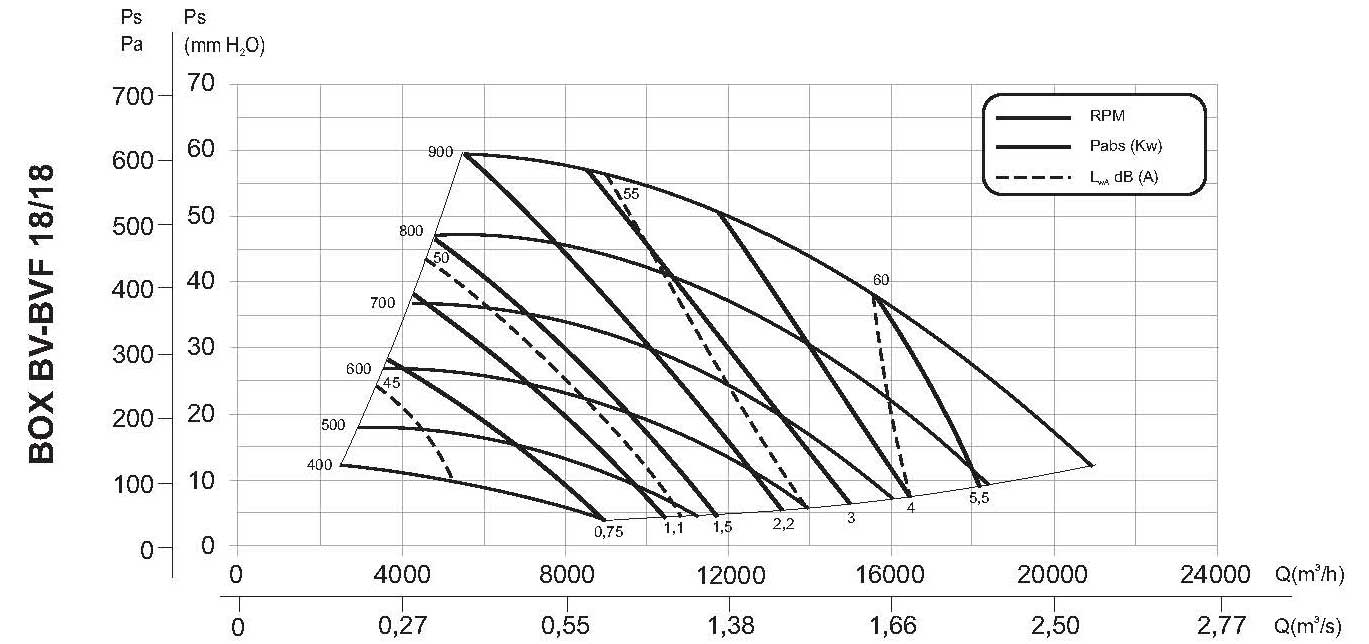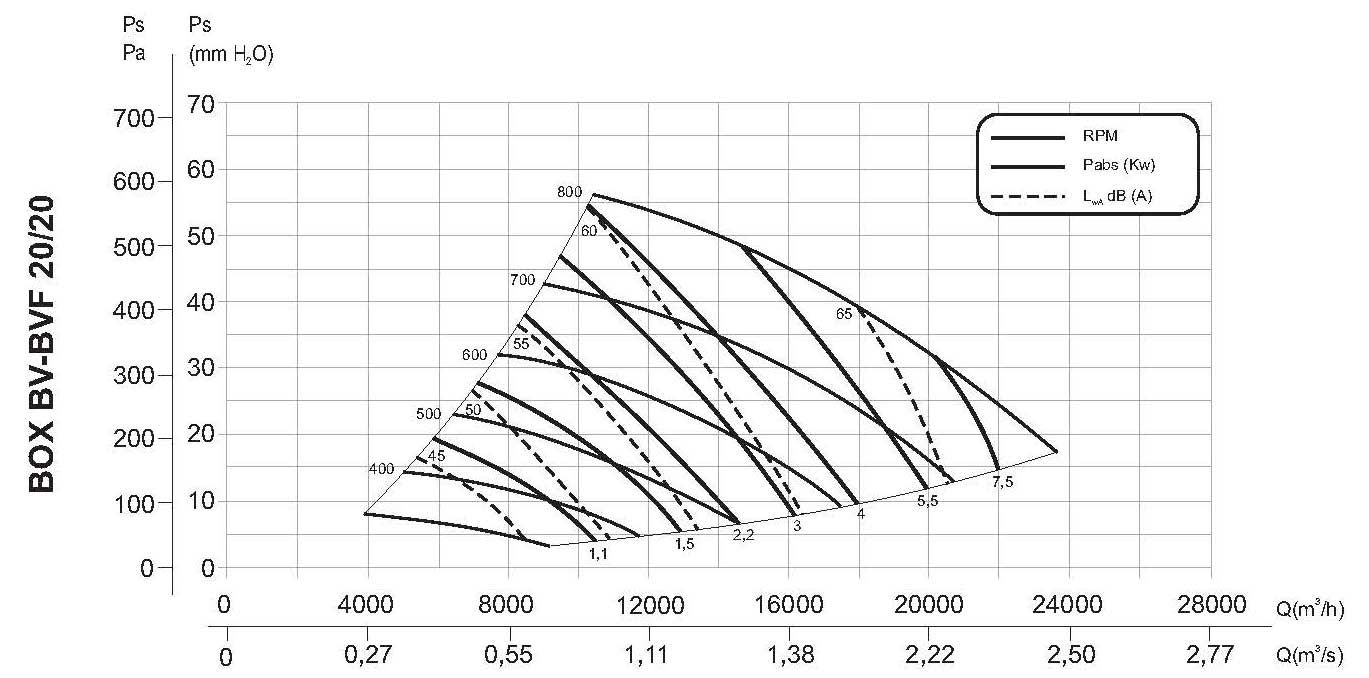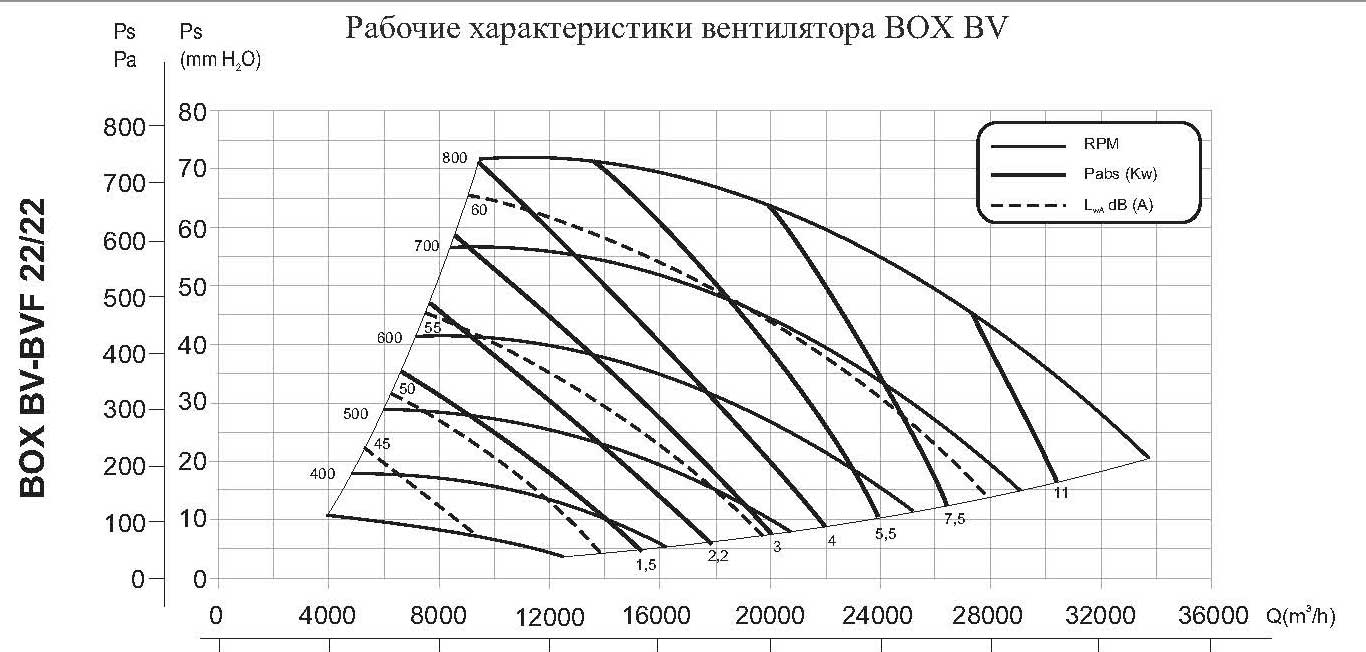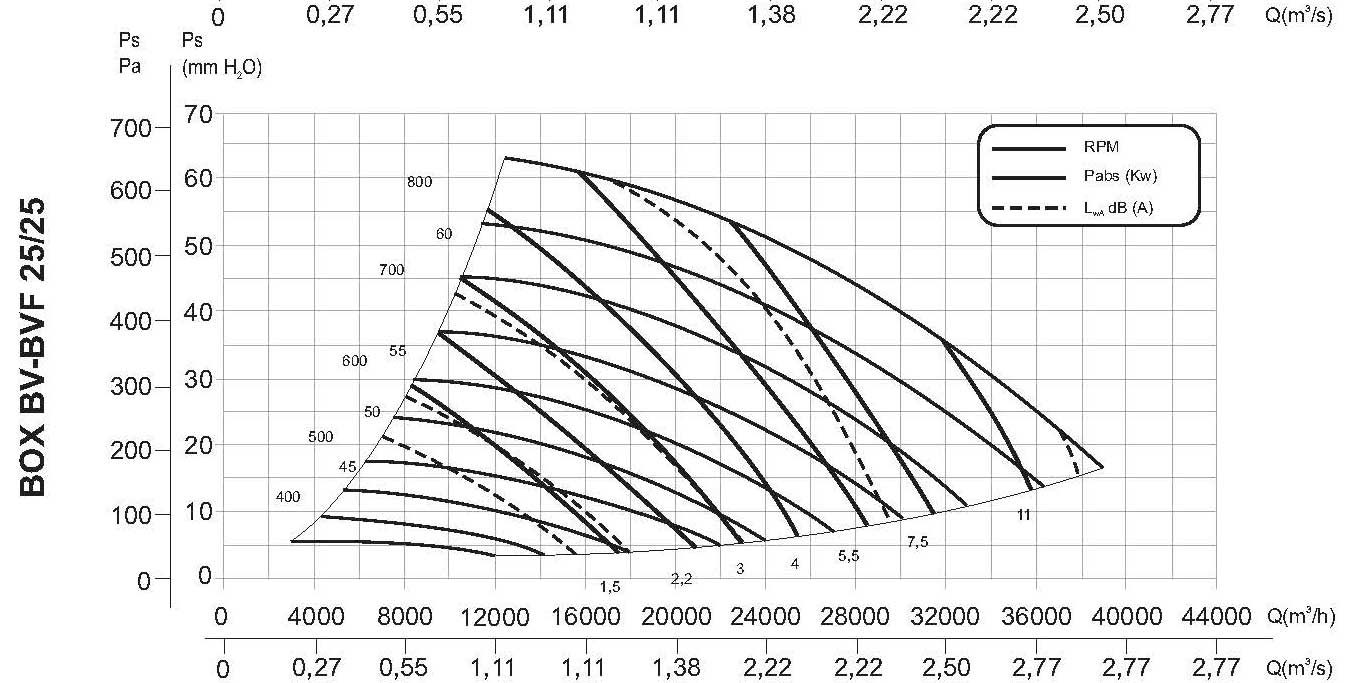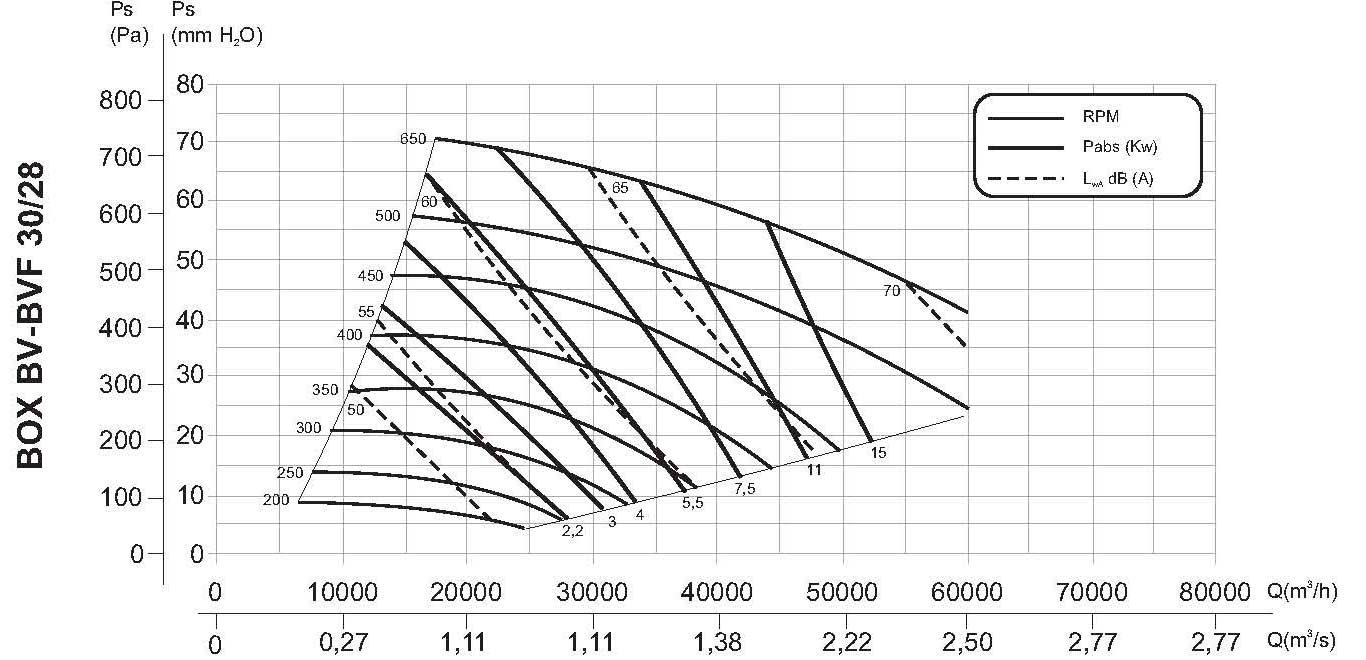 BOX BV fan specifications