Grille GS
Grille GS
Size:
60сm by 60сm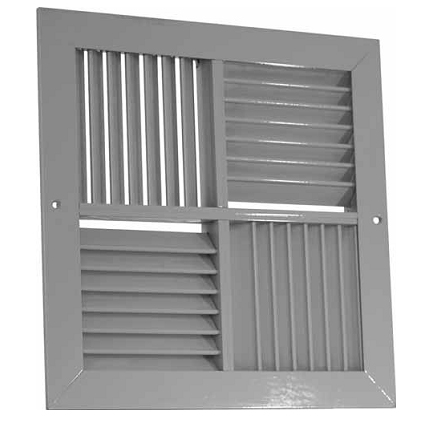 Classification
GS - grille for supply, with four-way distribution of air.
Appointment
The GS grille is designed to distribute the air flow through the room at an altitude of up to 8 m.
Execution
The GS grille is installed indoors, made in the form of a frame with fixed lamellae, which can be either movable or stationary. The grille frame is divided into four sections, each of which is oriented in a certain direction, which provides twisting of the air flow and contributes to its intensive distribution throughout the entire area of the room.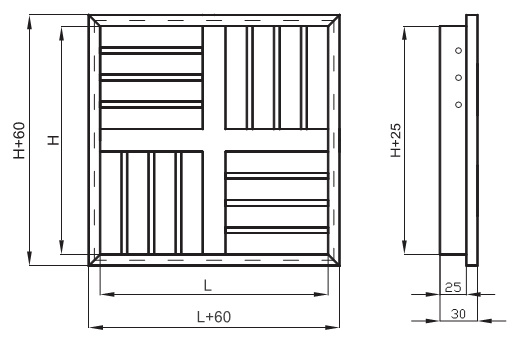 Material
The GS grilles are made of an anodized aluminum profile.
Finishing
Grill color: anodized aluminum.
At the request of the customer, it is possible to paint in any color in the RAL catalog.