OP Grille
ОР Grille
Size:
60сm by 25сm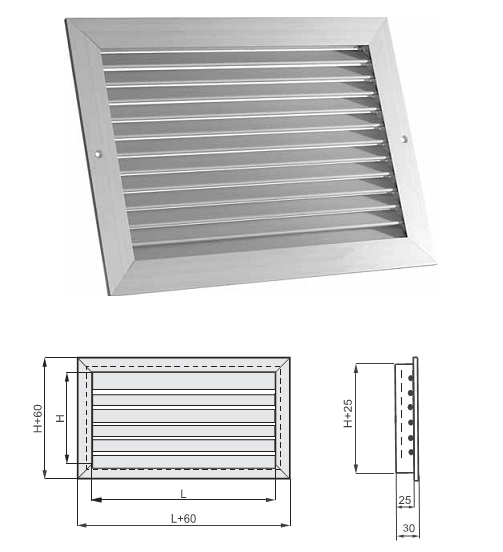 Classification
ОР – ventilation grille
Appointment
The OP ventilation grilles are designed for use in air conditioning, ventilation and heating systems.
Material
The OP grilles are made of anodized aluminum profile.
Finishing:
Grill color: anodized aluminum.
At the request of the customer, it is possible to paint in any color in the RAL catalog.
Aerodynamic and acoustic characteristics of OP grilles