Grille EG
EG Grille
Size:
60сm by 25сm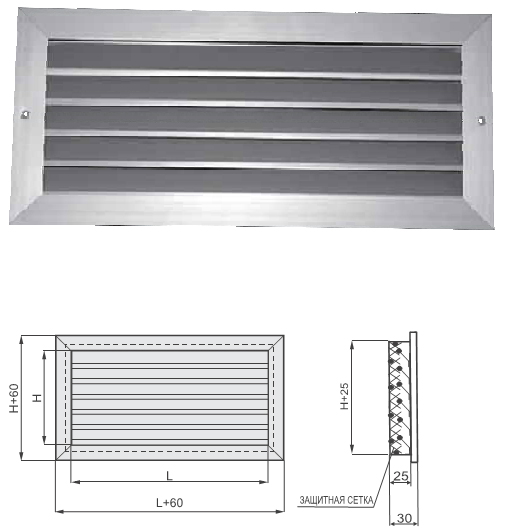 Classification
EG - external ventilation grill
Appointment
The EG grille is used in ventilation and air conditioning systems. It is designed for intake and exhaust of air. Mounted on the outer walls of buildings.
Execution
The grate is made in the form of a frame with fixed lamellae on it, each of which has a drip-drop bend. Angle of the slats is 45 degrees. The lower lamellae fits snugly against the lattice frame, which prevents the penetration of rainwater. On the inside, the grid is protected by a metal grid with a diamond-shaped cell measuring 20 * 10 mm, It prevents the ingress of large debris into the air duct or ventilation.
Aerodynamic characteristics of EG grilles with lamellae parallel to the larger side.