Grille LG
LG Grille
Size:
60сm by 25сm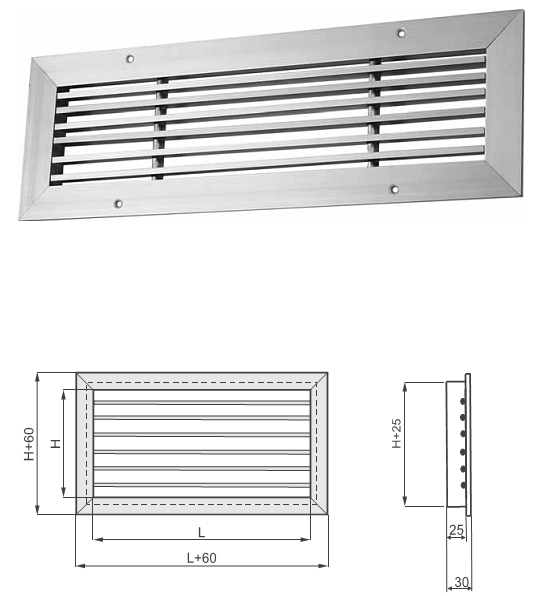 Classification
LG – linear ventilation grille
Appointment
Linear grille (LR) is designed for distribution of supply air, it is installed in places where the product can be subjected to high mechanical stresses (for example, pool floor grilles).
Material
LG grilles are made of anodized aluminum profile.
Finishing
Grill color: anodized aluminum
At the request of the customer, it is possible to paint in any color in the RAL catalog.
Aerodynamic and acoustic characteristics of lattices of type LG