Mini Aqua Drain Pump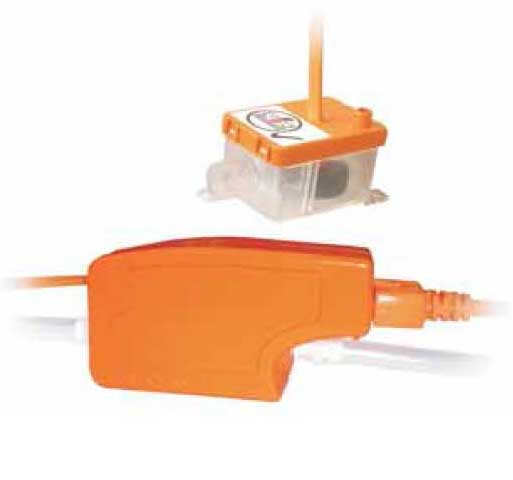 The design of the Mini Orange pump makes it possible to install it behind the indoor unit on the wall inside the plastic box. By connecting the drain pipe to the tank and placing the pump inside the indoor unit, you can raise the condensate to a height of up to 8 m.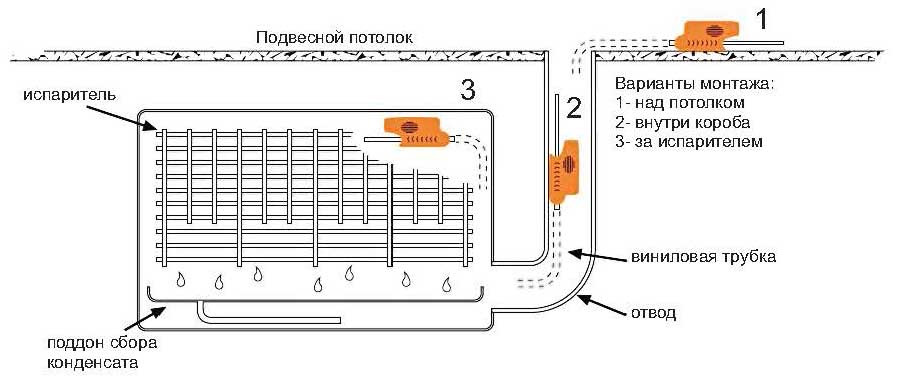 Description
In the pump set contains two tanks to choose from. The first is intended for direct connection to the drain pipe of the indoor unit; the second one can be placed directly on the pallet if it is in a horizontal position.
Output Schedule